Category Archives:
Appliances
Do you take a lot of time trying to find the best tools and utensils for your kitchen? Not easy, right? The offer is so broad and it ends up being a confusing issue.
If you want to have more choices on best ceramic cookware, click here.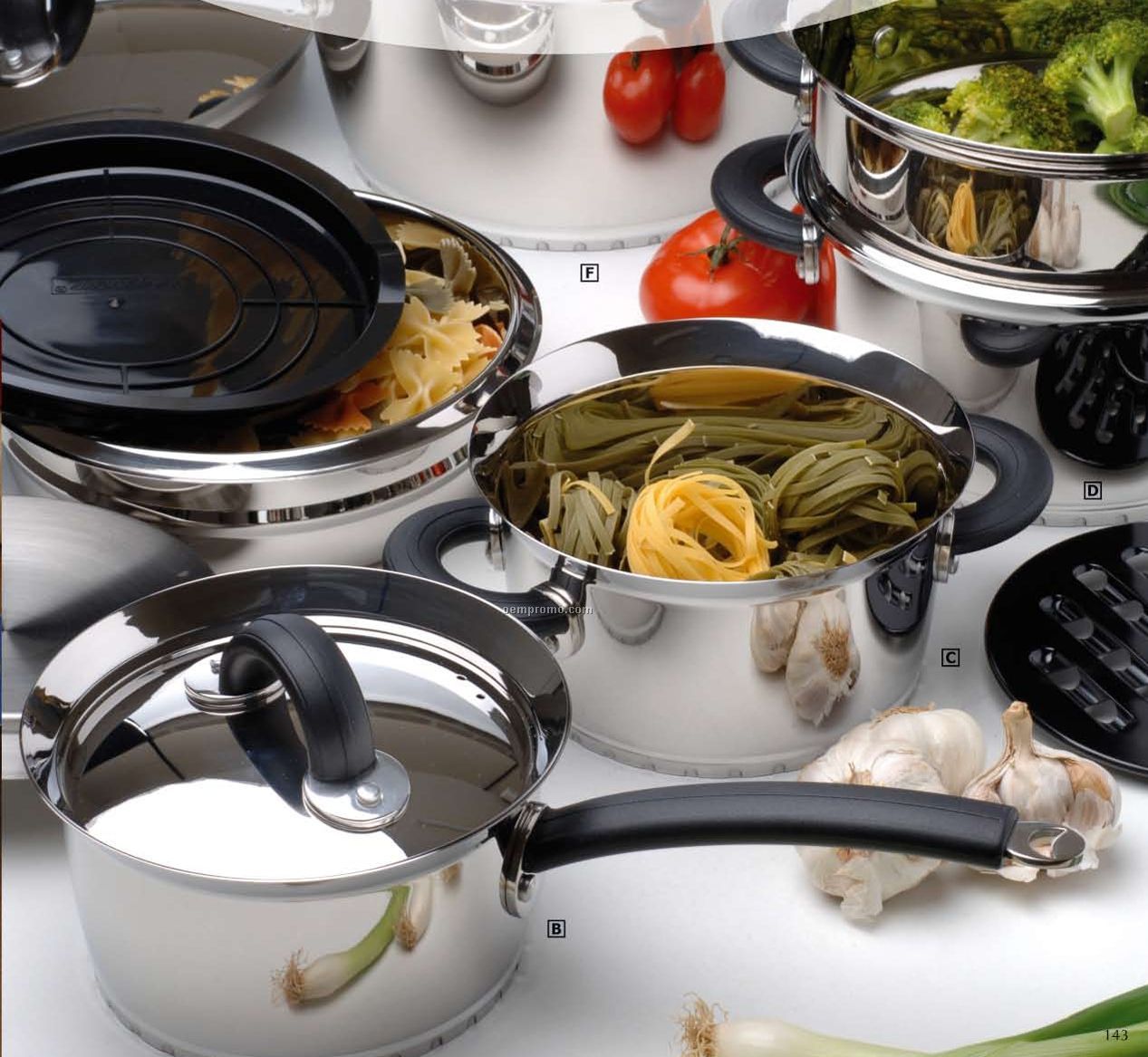 When buying kitchen utensils, we want the high quality and the price suits our pocket. However, we must overlook a very important aspect which is your health.
How to choose your pots and pans with which you are going to cook is a very important issue for several reasons:
Your health is at stake. Not all materials are the same if we use them at high temperatures or cook them with a high degree of acidity (tomatoes, vinegar). Some may become undesirable under certain conditions.
Flavor: Food cooked in the same manner with a cast iron pan and a copper pans are not the same. The same recipes will be better with a certain kind of pan compared to another. If you consider yourself a good gourmet and want to enjoy a master recipe, you must be able to distinguish how each material works in each case (whether it heats up faster than others and handle is better or worse).
The price is important. Depending on how you use it, you will be more profitable to invest in one or another type of pot or pan or casserole. The cheapest is not always the best option.
MATERIAL PROS (+) Cons (-)
COPPER
professional appearance
Excellent conductor of heat
High Price
You need polish
One must know how to clean
Nonstick (PTFE)
Easy to lean
Cooking with little oil emits toxic gases at elevated temperatures
low durability
healthy
Loss of affordable non-stick coating with time
Should not be heated to high temperatures
ALUMINUM
Conducts heat well
Poor corrosion resistant and stripes easily deforms
It is deformed by the intense heat
Reacts with acids
should not be used to store food
ANODIZED ALUMINUM
Resistant to  scratches
Affordable
It takes time to warm up
The coating deteriorates when cooking acidic foods often
STAINLESS STEEL
Cheap price
Resistant
Does not react with acidic food
Corrosion resistant
should not be cleaned with abrasive products
If it wears out, it can release chromium or nickel
CAST IRON
durability
affordable price
Retains heat well
requires pre-treated to prevent sticking
CAST IRON VITRIFIED
Retains heat well
It does not stick
Expensive
Very heavy
It takes time to warm up
CARBON STEEL
Lightweight, thin
High heat resistance
GLASS
Glass does not corrode or rust
No heavy metals or transmit reacts to food
Suitable to store food
Fragility
What should you look for when buying a frying pan or pot?
The price
It is the first thing that many people look at. The recommendation is very simple: choose the best quality you can afford within your budget.
The ability to conduct heat.
Copper conducts heat better than other materials that can be used in a kitchen such as stainless steel. In practice, this will have more control over what you are cooking.
The durable material.
Stainless steel is usually kept fairly good looking after many years.
At the opposite pole is the nonstick pans, which usually end up missing the coating which prevents food from sticking.
If it reacts with food.
Some metals may come to react with certain foods (aluminum does have effect on acidic foods). Keep in mind what you are going to cook in each pan or pot, as you can end up eating certain heavy metals that could harm your health.
Maintenance
If you do not have time for polishing your pots and pans or do not want to do some maintenance operations such as curing (cast iron), it is better to opt for stainless steel or non-stick material, although they need a certain care, they are easier to implement.
The final decision when choosing pots and pans
As you can see, each material has its advantages and disadvantages, which gives us an important clue when choosing pots and pans for our kitchen.
The best option is to have different types of pots and pans depending on the use you're going to give.
If you're worried about health, you must always have the necessary information.
However, today you will find among the pots and pans for sale which will not only ensure that your health but also your pocket.
If you want to have more choices on best ceramic cookware, click here.